A second quick post about the terrain project I've been working on with my mate in preparation for a tournament.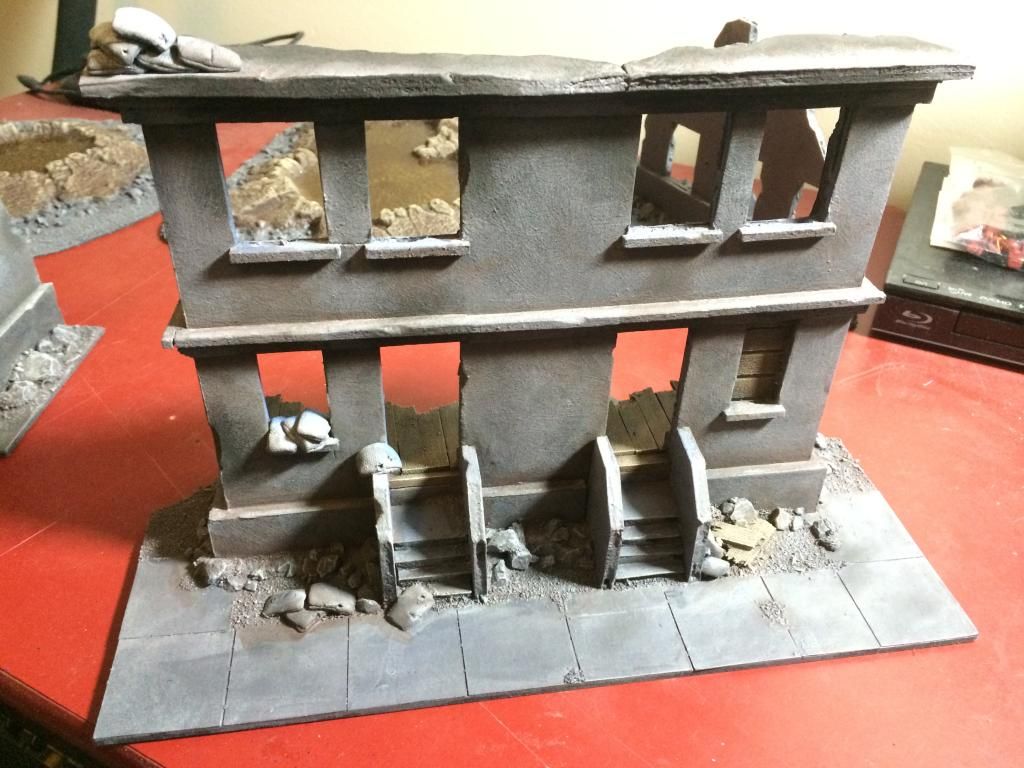 WIP building
Once we'd built the buildings we needed to paint them. Texture paint wash brushed on to provide a concrete look, and protect the foam, then they were primed using cheap spray paint from Bunnings.
Once that was dry an over spray of white to add some quick shading, and a thick wash of grey to bring the white back down in tone.
Then they were weathered and drybrushed with light grey to pick out the details.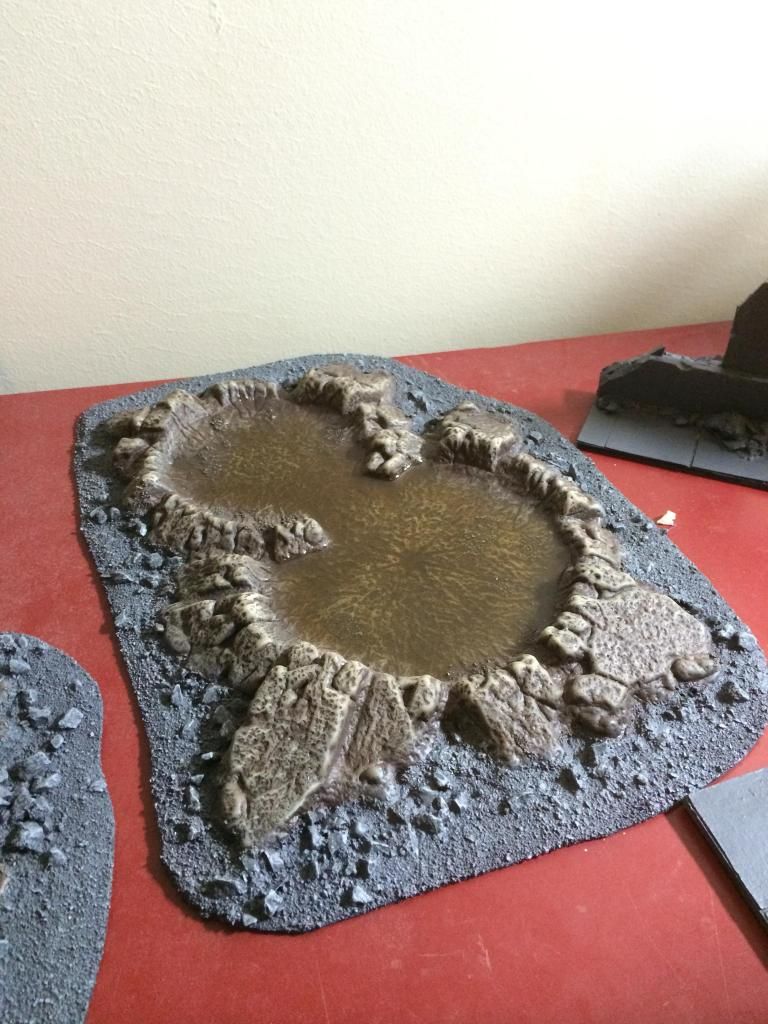 The craters are just GW plastics glued to some MDF, Painted Dryad bark, drybrushed Steel legion drab, then Ushabati bone. The water effect is a polyurethane resin tinted with some serephim sepia wash.
More updates with the terrain as it happens.